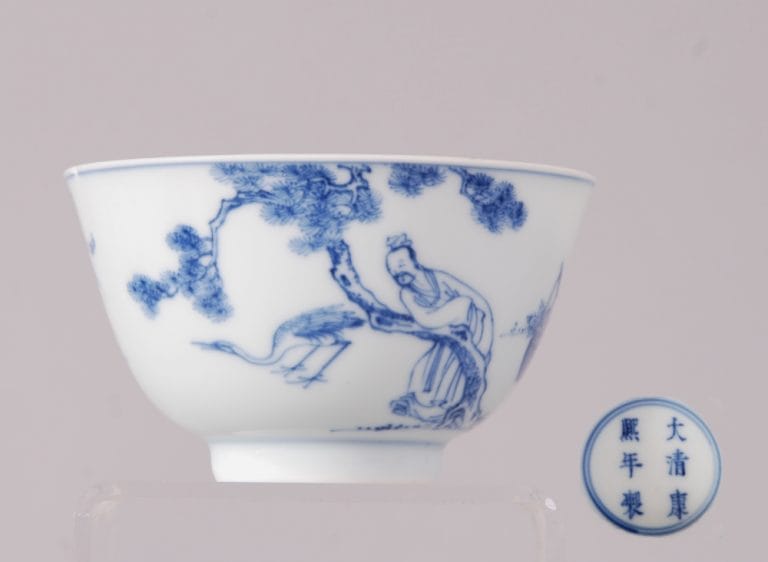 Sold! £27,000 in Nov 2018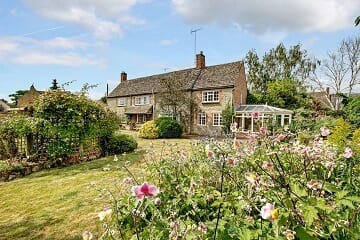 Sold GP £575,000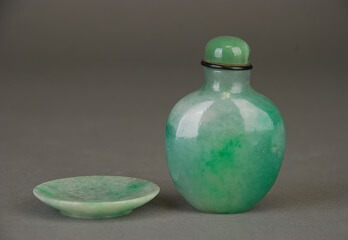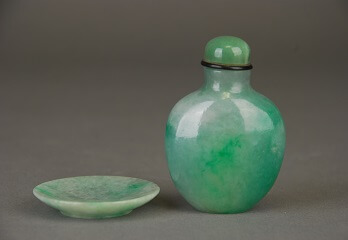 Sold £24,000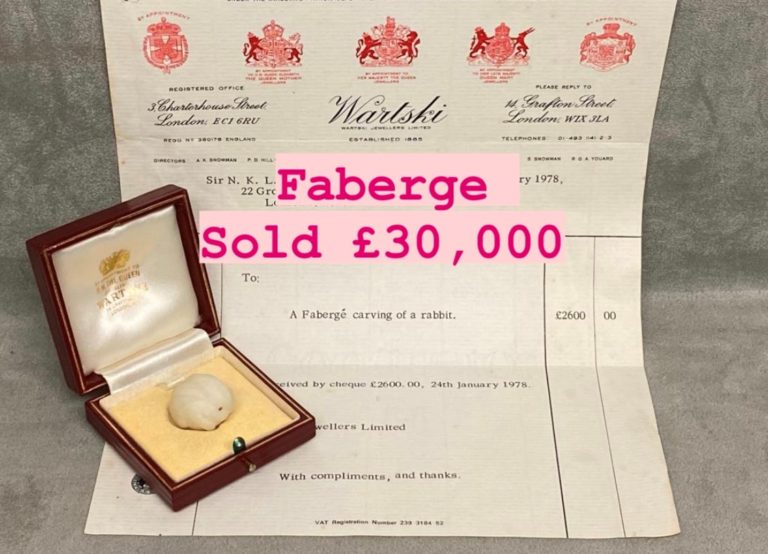 SOLD in March 2022 £30,000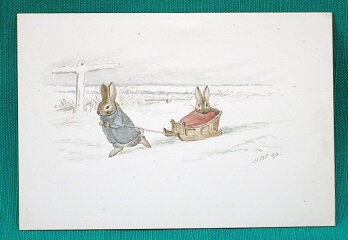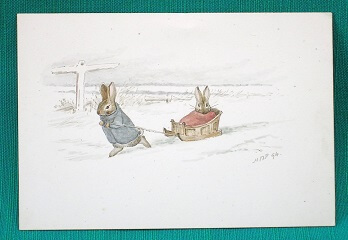 Sold £48,500 Beatrix Potter
SUCCESS - £10,000 was made for Shrivenham Church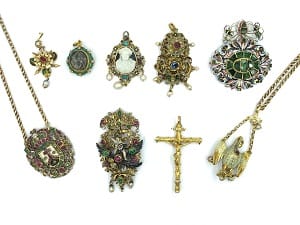 SOLD £70,000: November 2019 SPECIALIST JEWELLERY AUCTION:
FOUND IN A FREEZER FROM PROBATE HOUSE CLEARANCE: RENAISSANCE JEWELLERY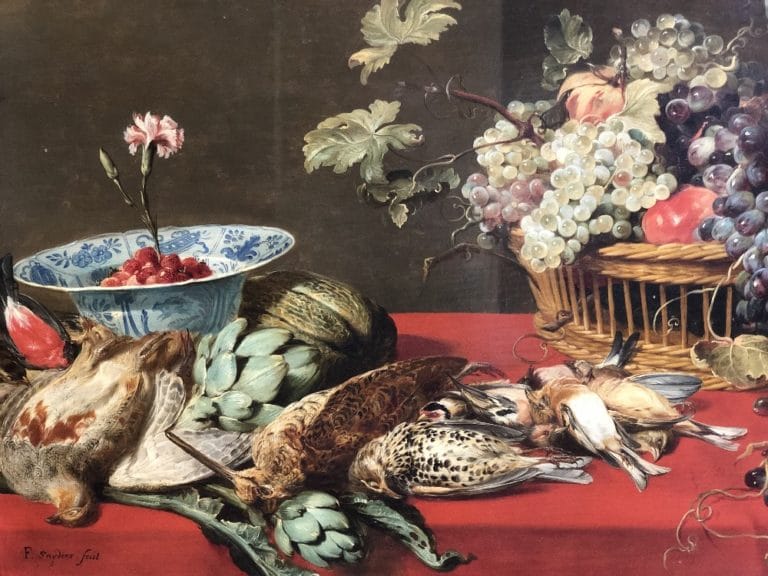 Sold £300,00 May 2019 Old Master discovered in House Clearance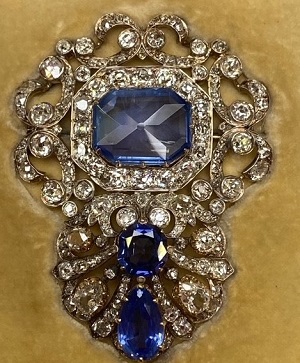 SOLD £21,000 Oct 2021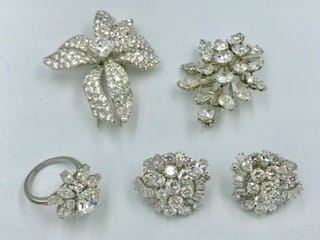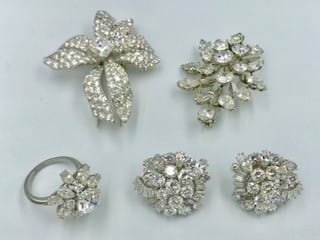 Sold! £43,000 in Sept 2018
NEXT JEWELLERY & GENERAL VALUATION DAYS: TUESDAY 23RD AUGUST 8AM – 12NOON
SPECIAL JEWELLERY & SILVER VALUATION DAYS  are held regularly – call Pippa Kidson-Trigg to make a time slot. 01793 861000
ITEMS TO SELL? – VALUATION DAYS –  BY APPOINTMENT – MORNINGS – CALL 01793 861000
FORTHCOMING VALUATION DATES  –
or Email us photos [email protected]
or call us for specific dates and appointments   
EVERY viewing SUNDAY MORNING we offer valuations
or You are welcome to leave items with us for valuations
Call Pippa Kidson-Trigg 01793 86100 if you want a chat about items to sell
OUR VALUATION SERVICES are as follows:
GENERAL PRE-AUCTION VALUATIONS & ARE MY GOODS WORTH SELLING?
SPECIALIST VALUATION DAYS EACH MONTH
Valuations for Probate/Inheritance Tax /Family division/ Insurance
Valuation Talks & Events at clubs, venues, charities etc
FAQ'S
GENERAL VALUATIONS/ARE MY ITEMS WORTH AUCTIONING? Please feel free to email general photos and or valuation requests to [email protected]
All pre-sale valuations are free. Please telephone to make valuation appointments or to have a chat about your goods 01793 861000
WHEN ARE SPECIALIST VALUATION DAYS & EVENTS? We hold valuation days at the Saleroom and surrounding villages throughout the year, where you can bring your items along for appraisal with our Valuers.  We have a timetable with all our valuation days, please telephone the office for details. We have a Sunday morning viewing and valuation day every month before auction day.
HOW DO I ORGANISE PROBATE & INSURANCE VALUATION REPORTS FOR INHERITANCE TAX PURPOSES ETC?  We are experienced in all types of Valuation reports. We are Chartered Surveyors, and these reports we follow strict RICS guidelines for procedure. Please telephone us for our rates. Our general charges are £250 for the first hour, and £150 thereafter plus travel. However, we are happy to negotiate, especially if you have valuable items which will then be consigned for auction. We work with our property office – and so can do probate for the actual house as well as contents
• Probate Valuations: we work closely with the Executors, Solicitors and families at these difficult times. We pride ourselves on a bespoke professional service acting quickly & efficiently at these times. We can arrange for the sale of items at our auction rooms in one of our monthly Auction Sales, or provide a valuation for family division. Please telephone Pippa or Alastair Kidson-Trigg for confidential and helpful advice
• Insurance Valuations : We are happy to provide full house contents valuation reports or part thereof or for single items. These valuations will comply with the exacting standards of Insurance Companies together with digital photos where required. This will ensure proper documentation and photographic evidence in the event of any claim
HOW DO I BOOK OR FIND OUT ABOUT EVENTS & TALKS? Our salerooms provide an excellent location for a charity evening – to coincide with the Monthly Monday night preview of our auction sale. Especially in the summer months! Please telephone the office for your requirements. We have laid on these events for the WI, NADFAS, Ladies groups, and local charities and school. We can also come and do talks at your event, for example we have recently done talks & valuation events at The Bush Club in Bampton , and Swindon Ladies Lunch Group,  U3A, Ramsbury WI, Purton WI, to name but a few
We offer specialist valuation days in the Marlborough and Swindon areas, and all the surrounding villages of Pewsey, Great Bedwyn, Ogbourne St George, Ogbourne St Andrew, Fyfield, Ramsbury, Aldbourne, Lambourn, East Garston, Avebury, Wootton-Bassett, Bushton and all the villages in the Swindon and Marlborough areas and beyond, please do call us, and we are happy to try and help with your items