VALUATIONS EVERY TUESDAY MORNING 9-12
or other times by appointment – call 01793 861000
VALUATIONS EVERY TUESDAY MORNING 9-12
or other times by appointment – call 01793 861000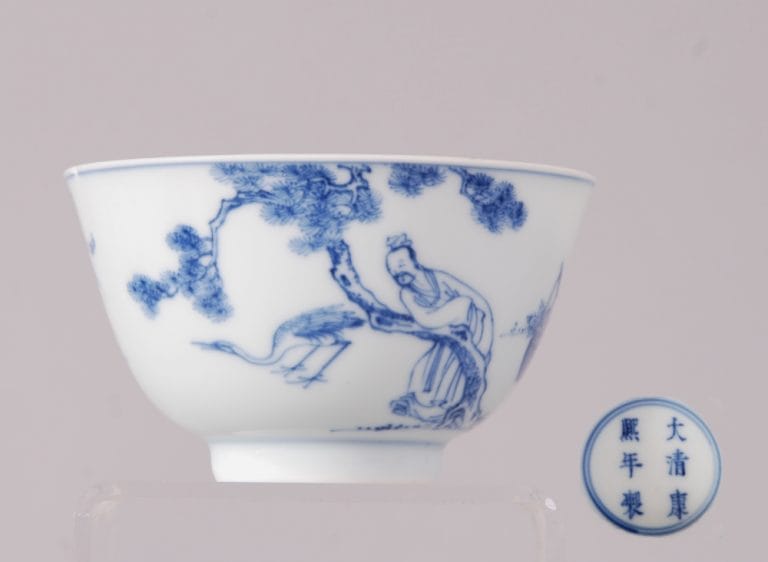 Sold! £27,000 in Nov 2018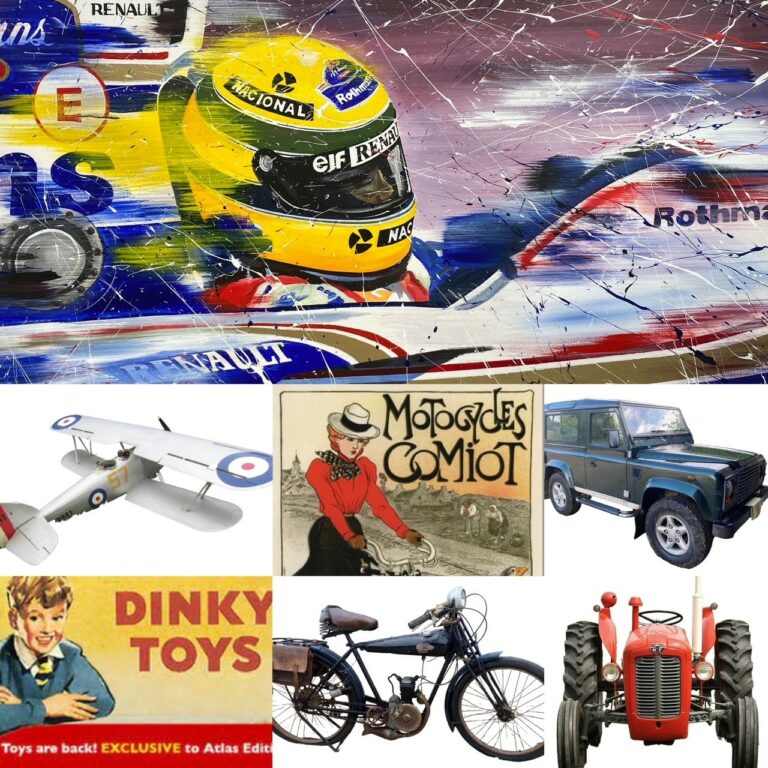 specialist forthcoming auction!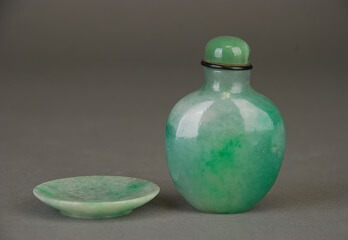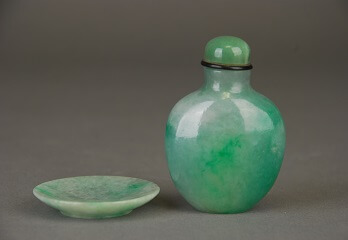 Sold £24,000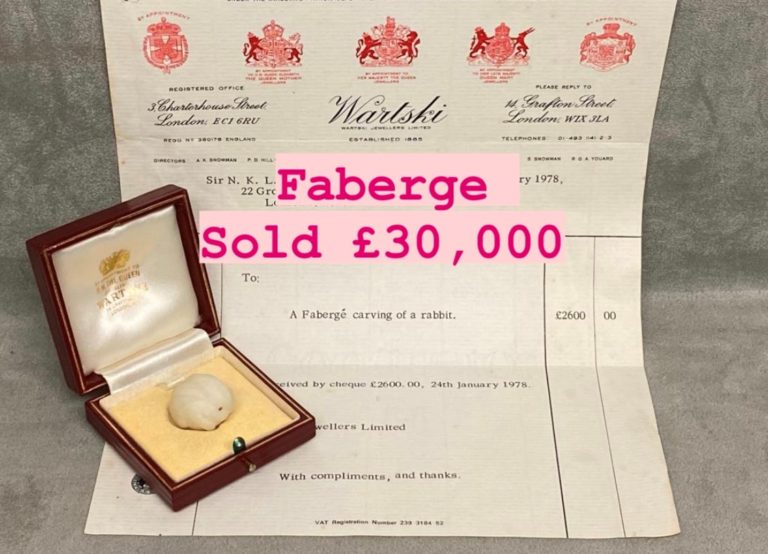 SOLD in March 2022 £30,000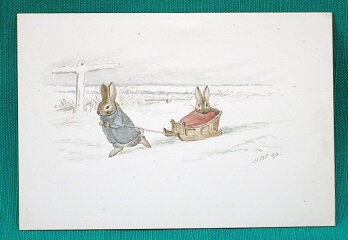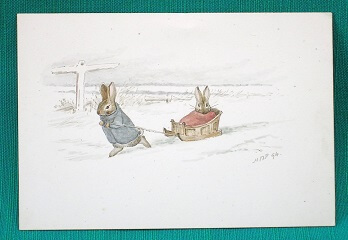 Sold £48,500 Beatrix Potter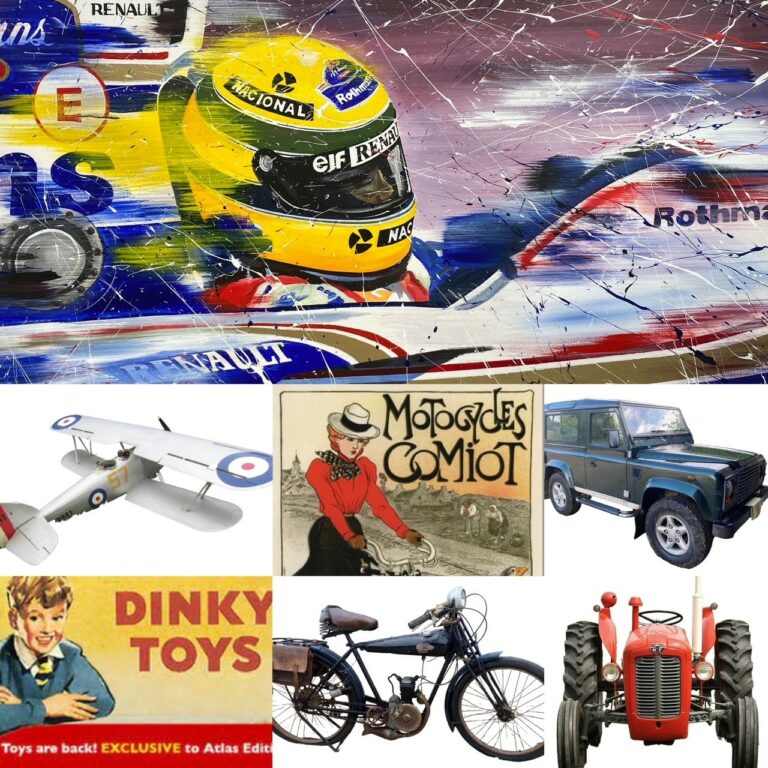 specialist forthcoming auction!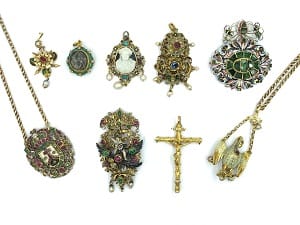 SOLD £70,000: November 2019 SPECIALIST JEWELLERY AUCTION:
FOUND IN A FREEZER FROM PROBATE HOUSE CLEARANCE: RENAISSANCE JEWELLERY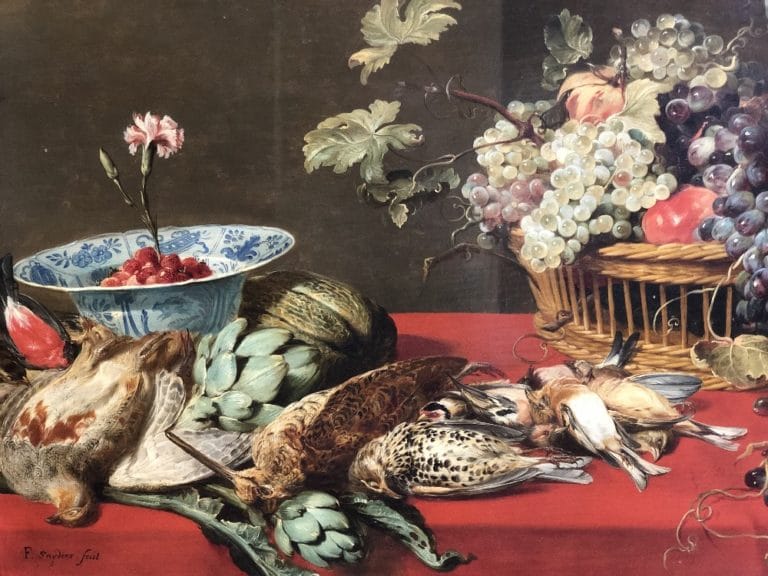 Sold £300,00 May 2019 Old Master discovered in House Clearance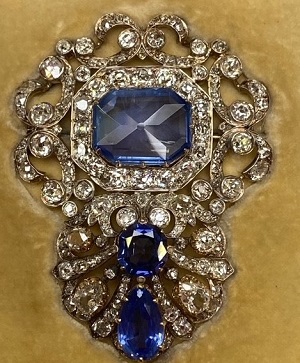 SOLD £21,000 Oct 2021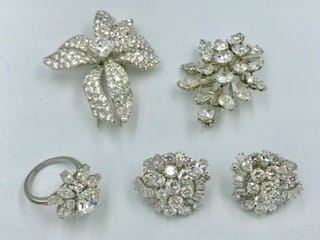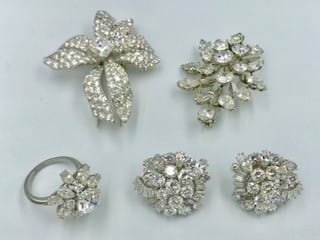 Sold! £43,000 in Sept 2018
Regular valuation days : Call Pippa Kidson-Trigg 01793 861000
"again and again… much of our business comes from personal recommendations"….
FOR ALL ENQUIRIES: Alastair or Pippa Kidson-Trigg: 01793 861000 [email protected]
Items to sell?
You may have jewellery and silver tucked away in your house, which hasn't seen the light of day, family items, sentimental items, inherited items. Do you ever wonder what they are worth? Kidson-Trigg, a long standing family run auction house, has a team of specialist valuers who can help you realise the value of your assets. No obligation valuations – either on one of our Specialist Valuation Days, or at a time to suit you – available appointments. Email us or call us Pippa Kidson-Trigg 01793 861000
The confidence of selling with us?
Selling at auction day is very different to 10 years ago. With the advent of the internet, regional Auction Houses across the country have access to a global market place. The specialist online bidding platforms that we use brings together the international buyers and collectors out there, to the catalogue of lots we produce for each auction. Never has there been more confidence for Vendors to make sure they are reaching a wide an audience as possible. The playing field has been levelled.  Kidson-Trigg has benefited from an online audience since 2015. For example. our Jewellery auctions have had bidders competing on the telephone, online and in the room not only from London and local buyers, but also bidders across the world, with an excellent record of results to show.
If you want to have a chat with us, or come and see us in confidence, please telephone
Pippa or Alastair Kidson-Trigg 01793 861000 or email [email protected]
WE ARE OPEN BY APPOINTMENT ONLY 01793 86100
WHO ARE KIDSON-TRIGG?
Welcome to Kidson-Trigg Chartered Surveyors and Auctioneers.  We are a friendly, professional, established family run business of qualified Chartered Surveyors & Auctioneers seamlessly dealing with the sale and valuation of your property and your house contents. We are a professional,  globally-trading  business with a reputation of specifically giving a very personal and hands on service.
OUR HISTORY 
The family have been working in the area for over 60 years: Martin Kidson-Trigg started in the 1960s, selling Farms, Land, Village Property and running Furniture & Fine Art Auction Rooms in Marlborough and Swindon. The family run business now has Auction Rooms and Property Offices at Shrivenham, Nr Swindon and covering Marlborough, and surrounding villages, Ogbourne St George, Pewsey, Pewsey Vale, Ramsbury, and across to Cricklade, Fairford, Lechlade, Burford, Witney, Vale of the White Horse, Bishopstone, Liddington, Aldbourne, and the M4 corridor of Wootton-Bassett, and West of Swindon, including Chiseldon, Wroughton, Broad Hinton, Winterbourn Monkton, Winterbourne Bassett, and North of Swindon in the Vale of the White Horse from Swindon towards Oxford and across to Burford and the Cotswolds.
WE CAN COMPETE GLOBALLY
A fully global and international business: With the advent of the internet, Kidson-Trigg now competes at a local, national and international level, both in the auction rooms where regular buyers are located in Beijing , Australia, America as well as Europe. And all properties are viewed globally through Rightmove, and thus attract both a local, and an international audience.
WHY USE KIDSON-TRIGG?
We are a professional,  globally-trading  business with a reputation of specifically giving a very personal and hands on service. Like many family run firms, we have the reputation for going the extra mile for our clients. Our long standing reputation in this area, with repeat business and word of mouth approach, is testament to why we can offer an unrivalled service with many of the large competitors.
We are the go to auction house in Marlborough, and Martin Kidson-Trigg ran Marlborough Auctioneers in the 1960s and 1970s. We are also the go to auction house in Swindon, and have serviced the Marlborough and Swindon public for the last 60 years. If you live in Swindon and have items to sell or if you live in Marlborough and have items to sell, please do feel free to call us for a chat to discuss selling either single items, or complete house moves or downsizing projects that you need advice on.
HOUSE VALUATON FOR PROBATE PURPOSES: VALUATIONS OF YOUR ANTIQUES FOR PROBATE AND HOUSE CLEARANCE, DOWNSIZING, SELLING AT AUCTION, PROBATE REPORTS, HMRC COMPLIANT REPORTS IN THE WILTSHIRE, GLOUCESTERSHIRE, OXFORDSHIRE AREAS, COVERING SWINDON TO OXFORD, MARLBOROUGH, AND BEYOND. CALL US TODAY FOR INFORMATION
TESTIMONIALS
"Nearly all our business comes from personal recommendations ……, again and again "
TESTIMONIALS
"Kidson-Trigg provided a whole one stop shopping service" when i was downsizing. Items to auction, clearance, disposal, finding the team of transporters and clearers, and selling as much as they could at Auction for me…it was very re-assuring"  Mrs S, Nr Lechlade